Innovation in therapy

Our compression socks are so different from traditional compression socks as we adopt the highest level of production of professional sports socks, improving air circulation and keeping your feet dry and comfortable all the time. Our compression socks improve blood circulation, ensure faster recovery, relieve varicose veins or swelling.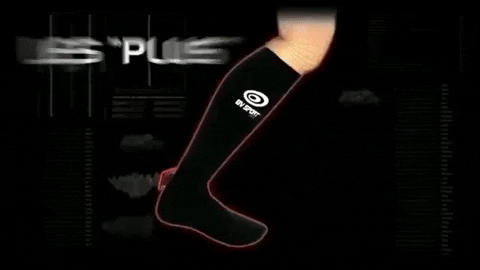 Ergonomic design
Our compression socks fit tightly from your toe to your leg, energize your skin. They are made of a comfortable integration of breathable and quick-drying fabric, reduce muscle pain, so you will feel immediate comfort. They have a thicker ankle tissue area with a more compact compressed weave, reducing muscle vibration and fatigue to prevent ankle sprain.


Guaranteed quality
Our compression socks are recommended by doctors and preferred by trainers. The reinforced heel and toe provide unmatched comfort. We have carefully designed and manufactured our compression socks to provide premium support, comfort and relief without compromising your mobility.


Our guarantee
We are confident that you will love this product, but know that we offer a 100% money back guarantee, even if this happens very rarely! You can order with confidence and risk-free, we won't let you down. Our payments are of course 100% secure.